Download XAMPP on http://www.apachefriends.org/en/xampp-windows.html , and install. Open the control panel if already install, apache and mysql is necessary for localhost.
Open your browser and type http://localhost, if succeeded it should look like below.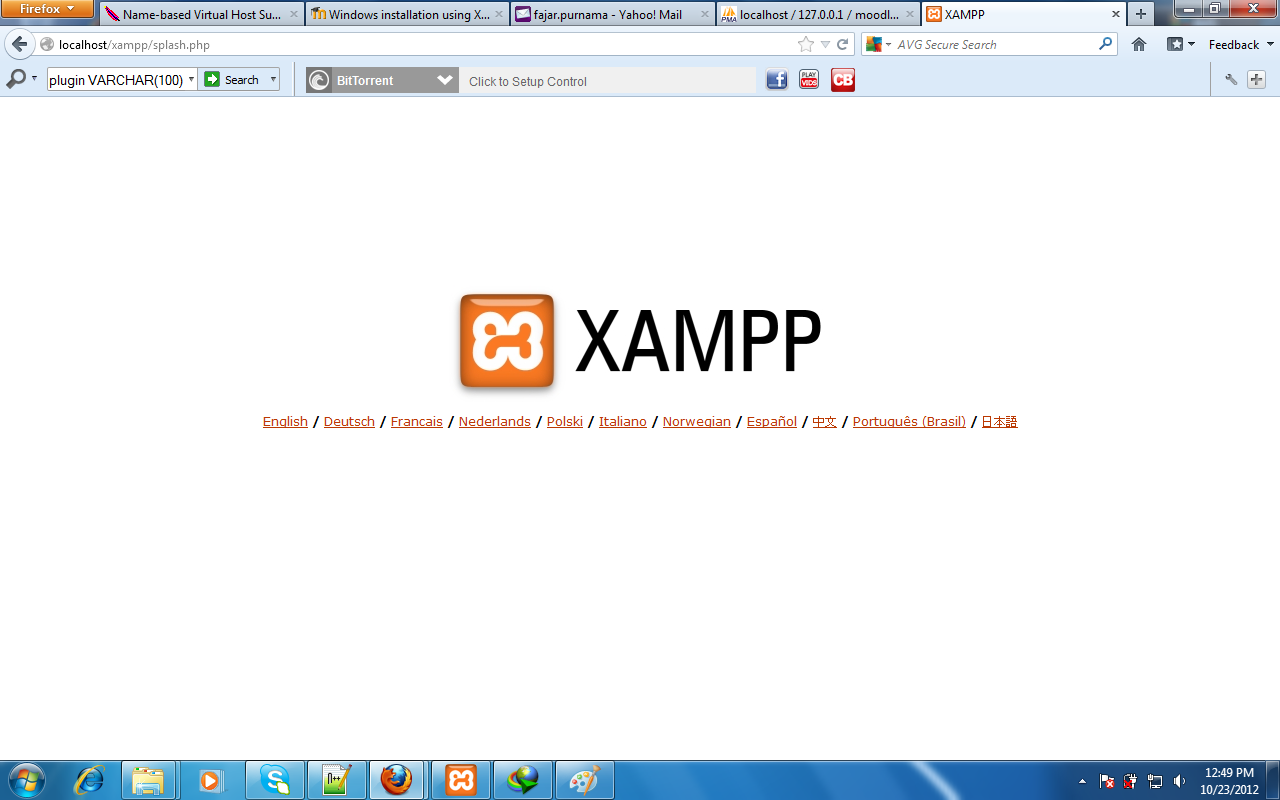 Open http://localhost/phpmyadmin Go to database and add your moodle's database.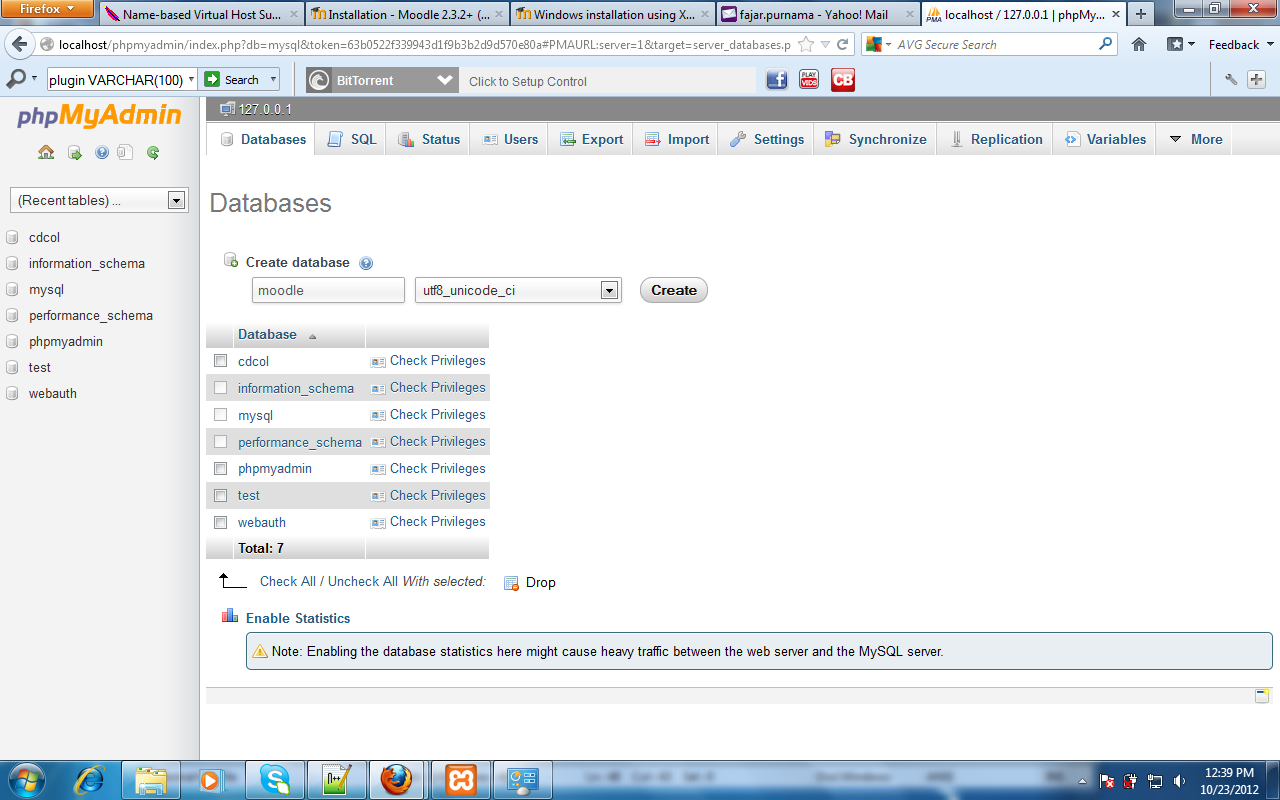 Extract your downloaded moodle folder to C:xampphtdocs
On your browser open http://localhost/moodle Follow the installation.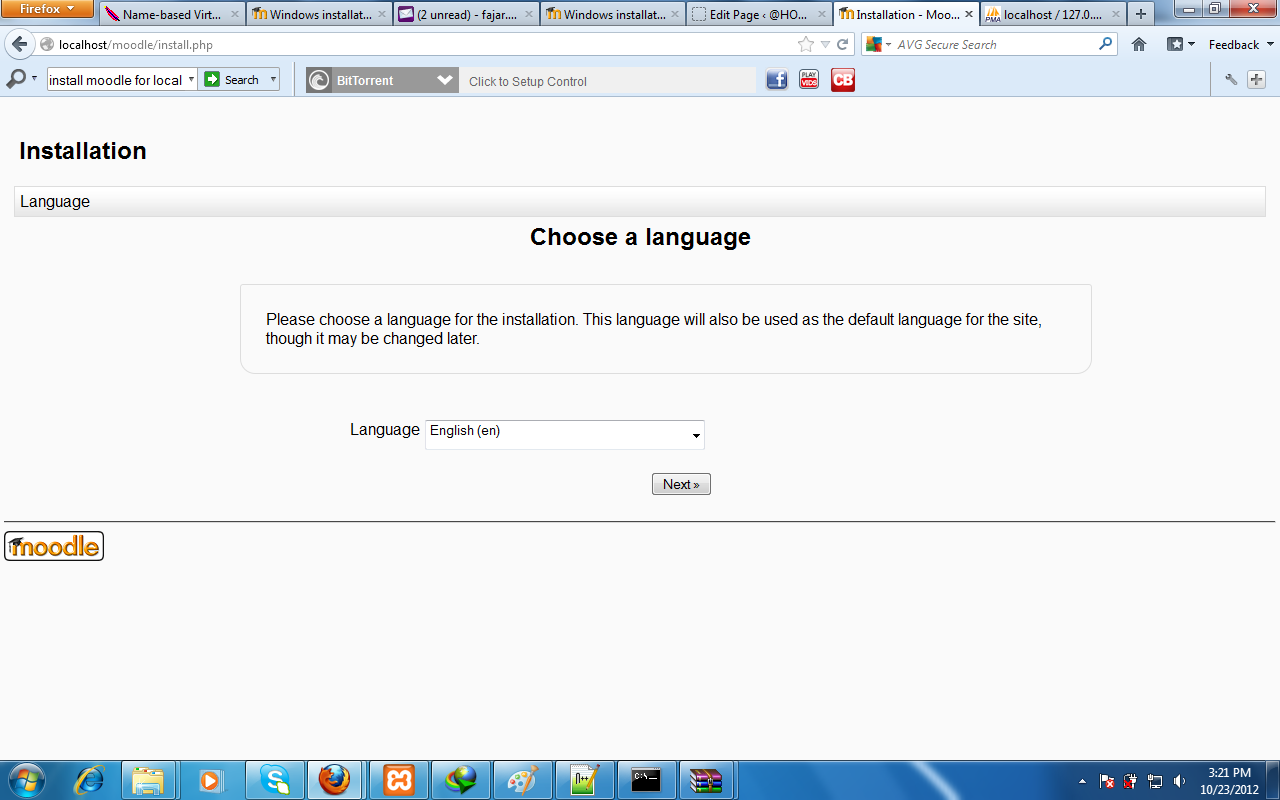 For moodle to be available in local area network open with notepad C:xamppmoodleconfig.php Change the following line :
$CFG->wwwroot   = 'http://localhost/moodle'; to your ip address, $CFG->wwwroot   = 'http://172.16.150.45/moodle';
DON'T FORGET "http". That was my mistake.
If you don't know how to configure IP address, go to previous tutorial.