My Blogger Income August 2021 A New Daily Routine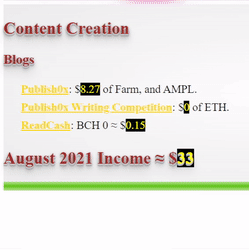 I stopped daily blogging because it is stressing me out and instead I begun early as a DeFi developer but I still keep short daily routines.
Keywords: cryptocurrencybloggingincomedailyroutineself employed
My Blogger Income July 2021 Preparing Materials for New Crypto Users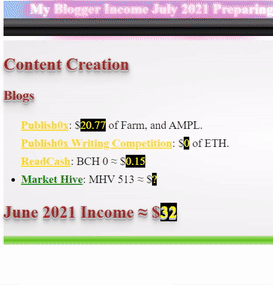 Wrote a quick guide and gave a seminar in story and philosophy of cryptocurrency and started a new youtube channel of my technical analysis.
Keywords: cryptocurrencybloggingincomeguidetradinginvestingnew
My Blogger Income June 2021 Took Technical Analysis Course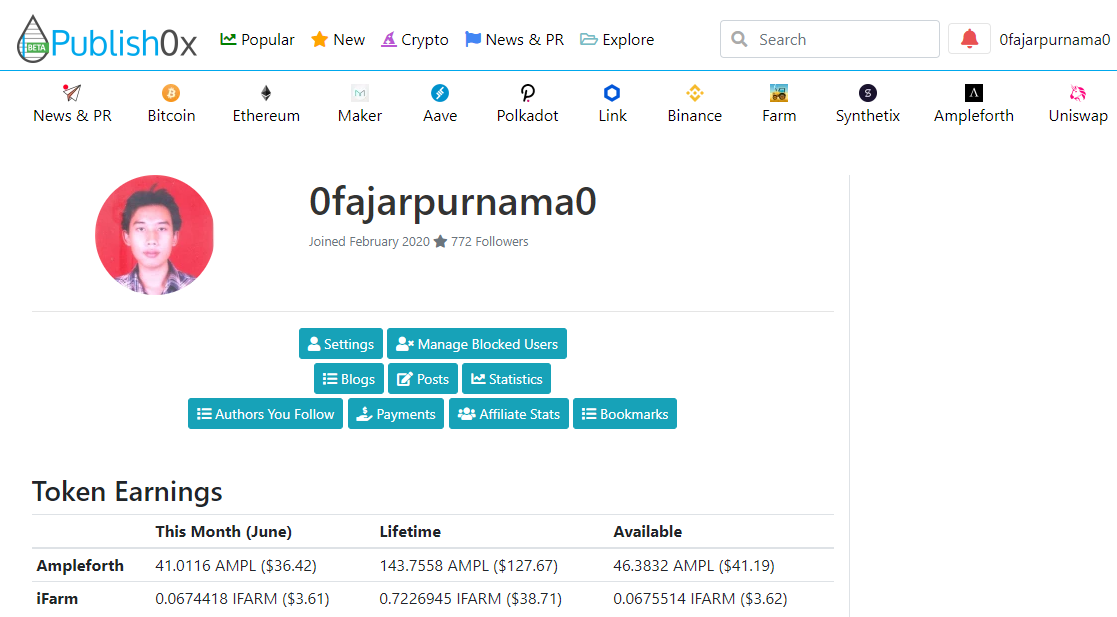 The entire month, I only blogged about basic financial technical analysis which is mainly a note to not forget about my TA intensive course.
Keywords: cryptocurrencybloggingincometechnical analysistradinginvestingfinance
My Blogger Income May 2021 End of The Previous Bull Market but More Newcomers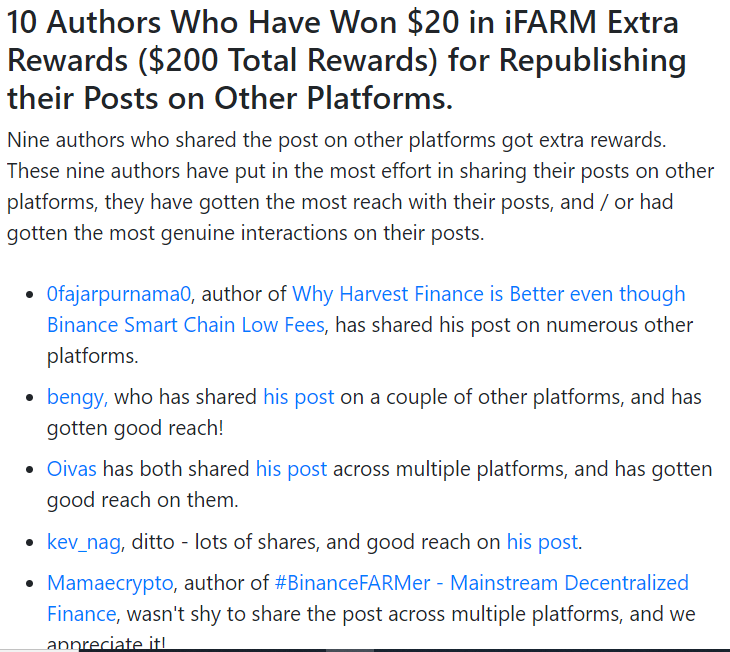 All my peers in college, I can count using my fingers who actually know about crypto. How will the price be if crypto becomes main stream?
Keywords: cryptocurrencyincomeself employedunemployedbloggingBear MarketNewcomers
My Blogger Income April 2021 Less Blogging Chasing The Bull Market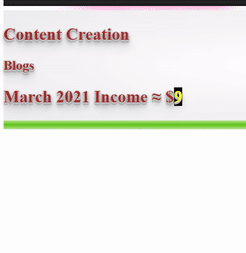 April was the middle of the bull market and I decided to stop blogging and chase the profits through gem hunting.
Keywords: cryptocurrencyincomeself employedunemployedbloggingbull marketgem hunting
My Blogger Income March 2021 New Profession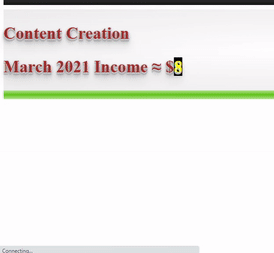 This month I have made my determination to charge through the walls despite not reaching my goal which was to win 1000 months worth salary.
Keywords: cryptocurrencyincomeself employedunemployedbloggingdeterminationprofession
My Blogger Income February 2021 Busy and Missed Out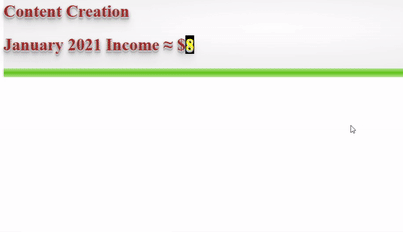 The bull market started when I was recruited for the current project, busy that I even missed the news of Elon Musk in Bitcoin and Dogecoin.
Keywords: cryptocurrencyincomeself employedunemployedbloggingbusymissed out
My Blogger Income January 2021 Being Lazy but Unexpected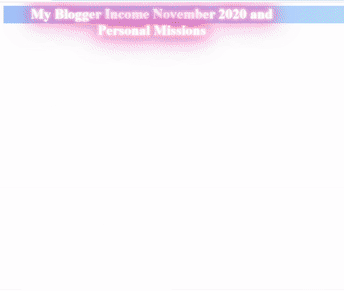 I made $89 by crypto blogging which was unexpected because I was slacking off after new year and maybe because cryptocurrency price increase
Keywords: cryptocurrencyincomeself employedunemployedbloggingslackingnew year
My End of Year 2020 Blogging Income Report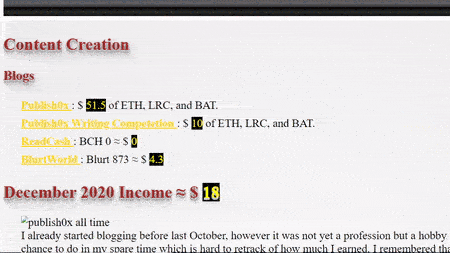 I made $88 by crypto blogging this month with total $771 this year, most of my urgent personal mission had finished but hope I can continue.
Keywords: cryptocurrencyincomeself employedunemployedblogging
My Blogger Income November 2020 and Personal Missions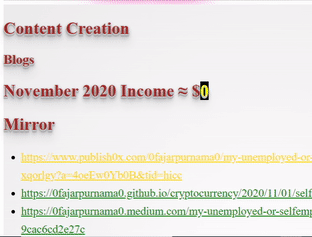 I made $126 by crypto blogging and I have personal missions to accomplish before I am willing to let go of this job.
Keywords: cryptocurrencyincomeself employedunemployedbloggingmissionpersonalintroduce myself
My Unemployed or Selfemployed Income as a Blogger October 2020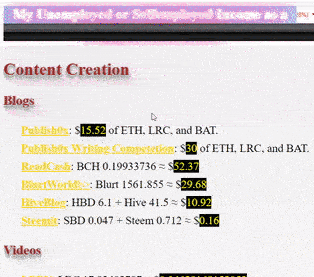 I made $142 by crypto blogging which is enough for a month but if I don't improve, I have to give up due to society pressure and find a job.
Keywords: cryptocurrencyincomeself employedunemployedblogging